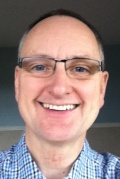 About
Aspect Photos is a personal website of Jim Currin who lives in Coventry, England.
Jim says, 'This is a place to present the photographs which I have enjoyed taking and which continue to interest me - especially those that have been mounted, framed and available for sale at community events'.
Most of the pictures on Aspect Photos were shot with a Fujifilm HS30EXR which allows close up photography a distance without the need to change lenses. Being easy to carry and all in one has allowed pictures to be taken from a wide variety of places and situations.
These original photographs, are individually mounted, usually as an A4 in an A3 mount. Jim says, 'I know this is not a usual photographic size but for me, it looks the right size in a in a typical room. I have also experiemented with A4 images on blockboard, ready to hang, and I am looking forward to seeing if they become popular.
A4 images in A3 mounts look good framed and I generally use a 'Flat White' (not a coffee!) from Frith + Co. To look closer at a particular aspect of pattern and colour, I like to crop images to fit square frames from Whistlefish, ready to hang on the wall'.
Look out for Jim by the railings at Jephson Gardens for 'Art in the Park' in Royal Leamington 5th/6th August 2017: www.artinpark.co.uk.
Another outlet for Jim's photographs is the website of Churches Together in England: www.cte.org.uk. Jim is a member of staff and the website has galleries of pictures available for other web managers to use - provided copyright free at www.cte.org.uk/photographs.